Title: Deviation
Author: Christine Manzari
Genre: YA/Sci-Fi
Release Date: August 8th, 2013
---
Synopsis: "Being a Sophisticate of the Program seems like it'd be a pretty sweet deal: a little genetic alteration and anyone can be smarter, faster, and stronger. It's a dream come true. All you have to give up is your freedom. 
Cleo is a Sophisticate and she has a bright future in the Program. But she has a secret. When she gets upset, bad things happen. Explosive things. Things she can't control. 
When her secret is discovered, she's sent to the Academy to train in the military branch of the Program. She's destined to be a human weapon in the war that's been going on since Wormwood occurred nearly 30 years ago. She soon learns that although her ability is unique, there are others like her — other Sophisticates with lethal skills and odd code names like Archerfish and Mimic Octopus. 
Immersed in a dangerous game of supernatural powers and dubious motives, Cleo doesn't know who to trust. Ozzy, the annoyingly attractive cadet who has perfect aim in weapons class and deviant lips behind closed doors, begs her not to use her powers. He's the golden boy of the Program, but can she trust him? Or will she find herself a target, caught in his crosshairs?"
---
After terrorist attacks ravage the United States, a program emerges that enhances humans into Sophisticates: genetically altered humans that are faster, stronger, and smarter than the average human.  Cleo just wants to be average but being in the Sophisticates program she is anything but. Aside from being a Sophisticate, Cleo begins to show that she might be much more. When her rage burns her room and all her belongings to ash, she is sent to the Academy, a military school for special Sophisticates. Thrown into a rigorous training and new lifestyle from what she previously knew, Cleo soon begins to discover that she is not the only Sophisticate with other unique talents.
"You may not be able to control your future, but you can control how you handle it. Don't let the fear rule you, rule the fear."
What an excellent dystopian novel! Action-packed with plenty of drama, Deviation has been one of the best dystopian novels I've read this year! With super powers, romance, and ROLLER DERBY, once I started I could not put this down. Seriously though, how many books have you read with roller derby in them? I never knew I wanted it until now.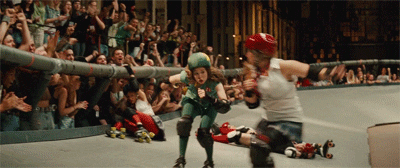 Cleo is a tough chick who was easy to relate to (except for the whole I-will-blow-you-into-smithereens-if-you-make-me-angry thing she had going on.) Although it would be cool to be able to blow things up with just your mind.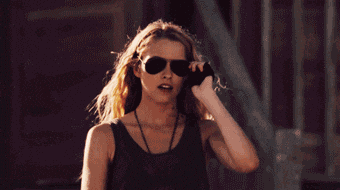 I really enjoyed the friendships that Cleo developed while at the Academy.  The romance between Cleo and the resident bad boy, Ozzy, was an insta-love and I am not the biggest fan of those ,however, it was still entertaining to read their back-and-forth banter. There were also a few phrases I noticed that were said somewhat repeatedly although now that I'm trying to think of what they were I'm having a brain fart. The pacing of events unfolding was executed perfectly and I found myself eagerly turning the pages to find out what happens next. There were a few topics that I wanted to know more about ( Cleo's parents?) but since this is only the first in the series, I am hopeful to learn more in the second. I give this 4 out of 5 stars! I can't wait to begin the next in this series!
*I received this book for free from the publisher via Netgalley in exchange for an honest review.*